Links to Other charities involved in Military wounded and Injured

Help For Heroes


Help for Heroes (H4H) was founded by Bryn and Emma Parry after a profoundly moving visit to Selly Oak Hospital in the summer of 2007. Bryn and Emma met some extraordinarily brave young people who had been badly wounded and they just wanted to do something to help. H4H have donated £60,000 to the RCDM Patient Welfare Fund which has paid for such items as TV Cards, specialist shower chair and the like to enhance patients and families moral while at the QEHB. In September 2012 H4H paid for a specially adapted minibus which cost £75,000 to enable injured servicemen and women to travel in style and comfort to events and functions.
TROOP AID was founded in November 2006 by three ex servicemen in Solihull.
TROOP AID's objective is to supply the 'basic essentials' to service casualties returning from serving overseas. We supply a GRAB BAG containing toiletries, shower mules, socks, underwear, t-shirts and shorts. Female requirements are also provided. Our GRAB BAGS are currently being sent out to the UK Military Hospitals in Afghanistan, the new Queen Elizabeth Hospital Birmingham, Cyprus and the Falkland Islands plus other Ministry of Defence Hospital Units within the UK.

Parasol
Parasol Charity is a small organisation that provides aid and comfort to injured service personnel and their families.
BLESMA (British Limbless Ex Service Men's Association) is the national charity for limbless serving and ex service men and women and their dependants and widows.
We're Blind Veterans UK (formerly St Dunstan's) and we believe that no one who's served our country should battle blindness alone.
That's why we're here to help with a lifetime's practical and emotional support, regardless of when people served or how they lost their sight.
We get our members back on their feet, recovering their independence and discovering a life beyond sight loss.
Defence Medical Welfare Service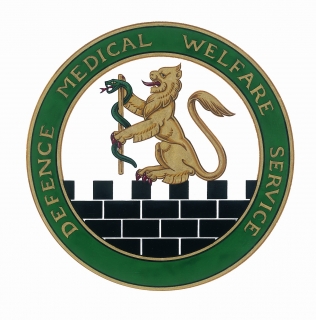 Our aim is to ensure the well-being of all Armed Forces Personnel. We provide practical and emotional support to military personnel, their registered dependents and entitled civilians, in operational and non-operational area.